If you're getting this error message when trying to activate, that means that all 3 of your Machine ID slots have been filled in our database.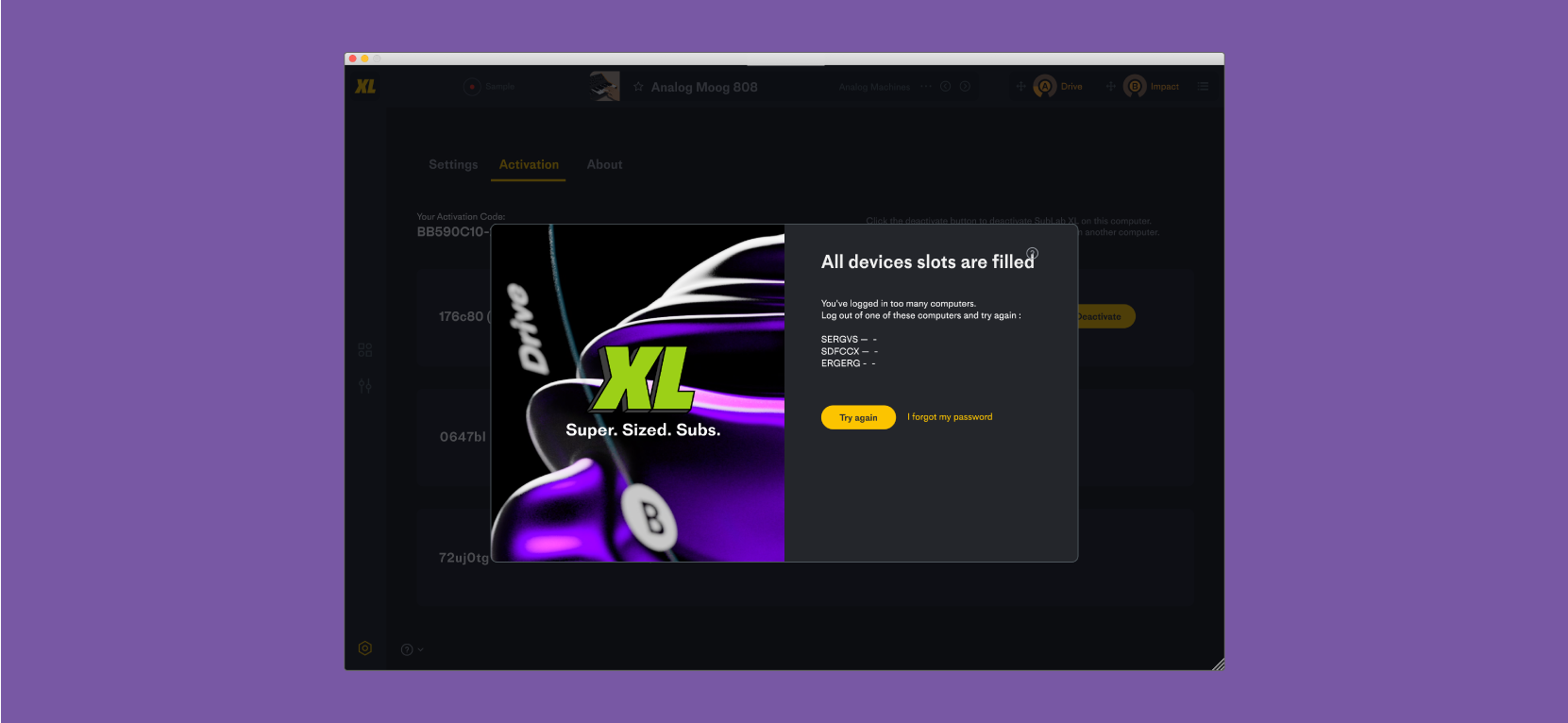 Here's how you can free up a slot
1. Launch SubLab XL on one of your currently activated machines.
2. Click the Settings icon and then the Activation tab.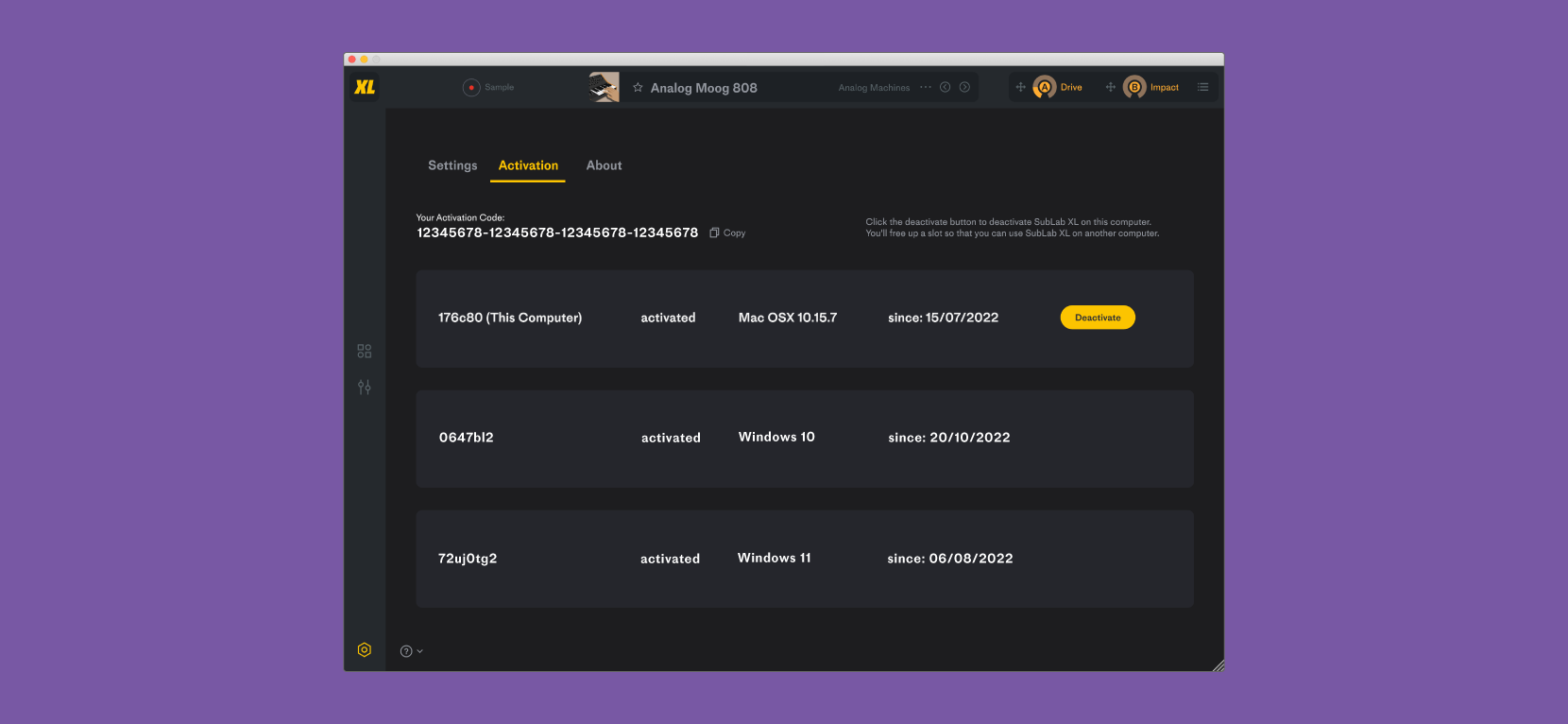 4. Click the Deactivate button.
5. You'll be prompted to confirm deactivation.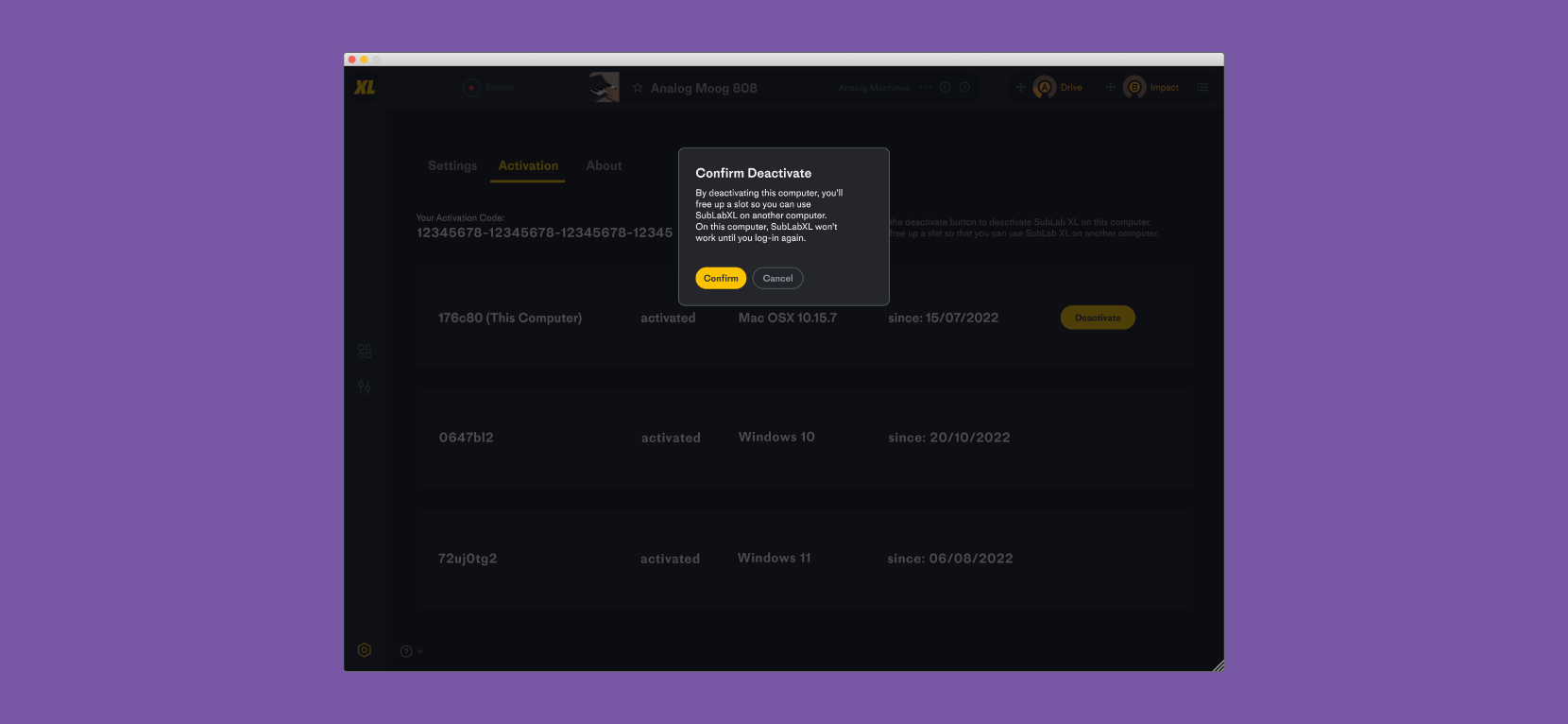 6. That's it! You can use the free slot for another computer. This computer will remain deactivated until you sign in again.
❌ If you are unable to access the computer you want to deactivate or you need some help, send a quick message to FAW Support using the "help" chat box and we will reset your activation code within 24-48 hours Monday-Friday.