Glide goes by many names; sliding 808s, portamento, legato. Whatever you call it, here's how to do it 👇
1. In your DAW, overlap the notes that you want to glide.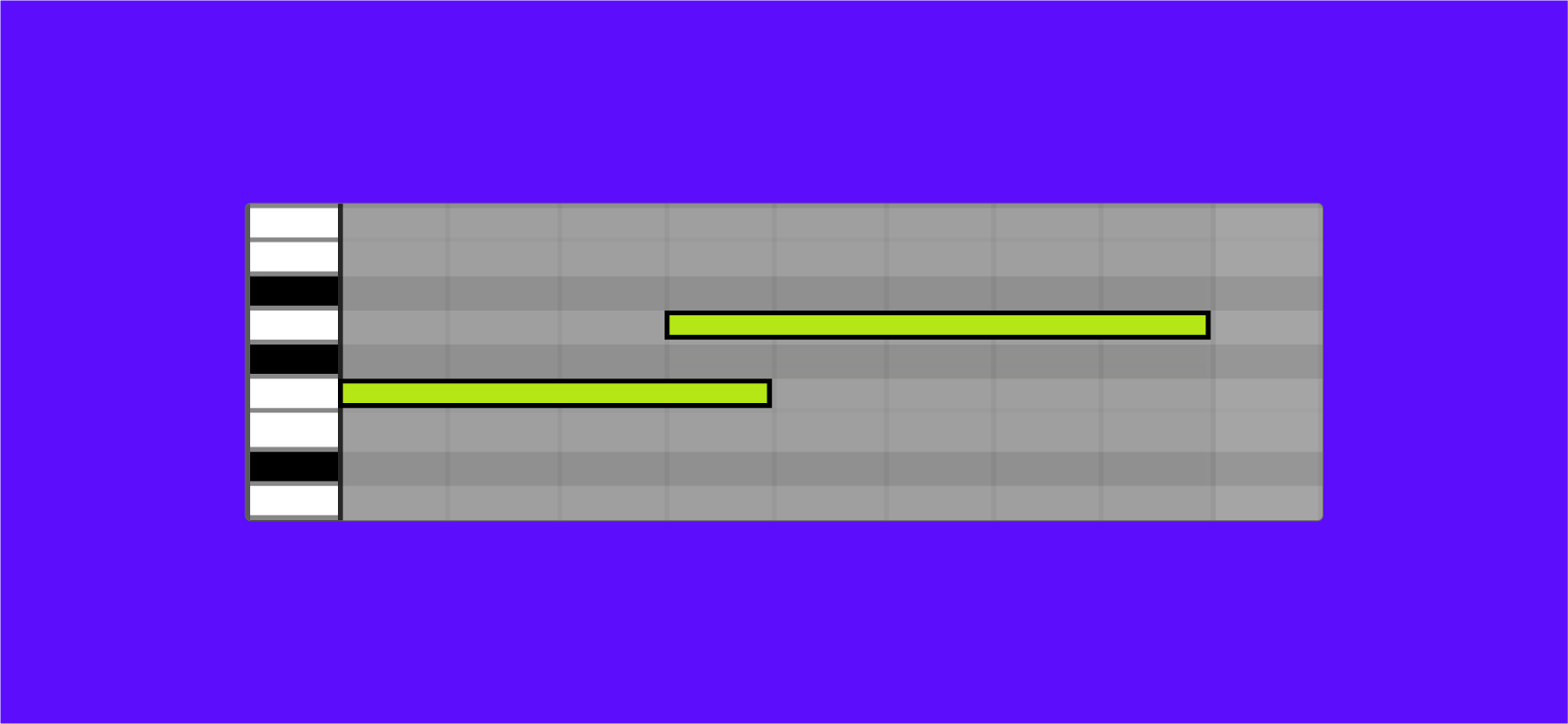 2. Now, launch SubLab and click the Glide icon in the bottom left corner of the interface.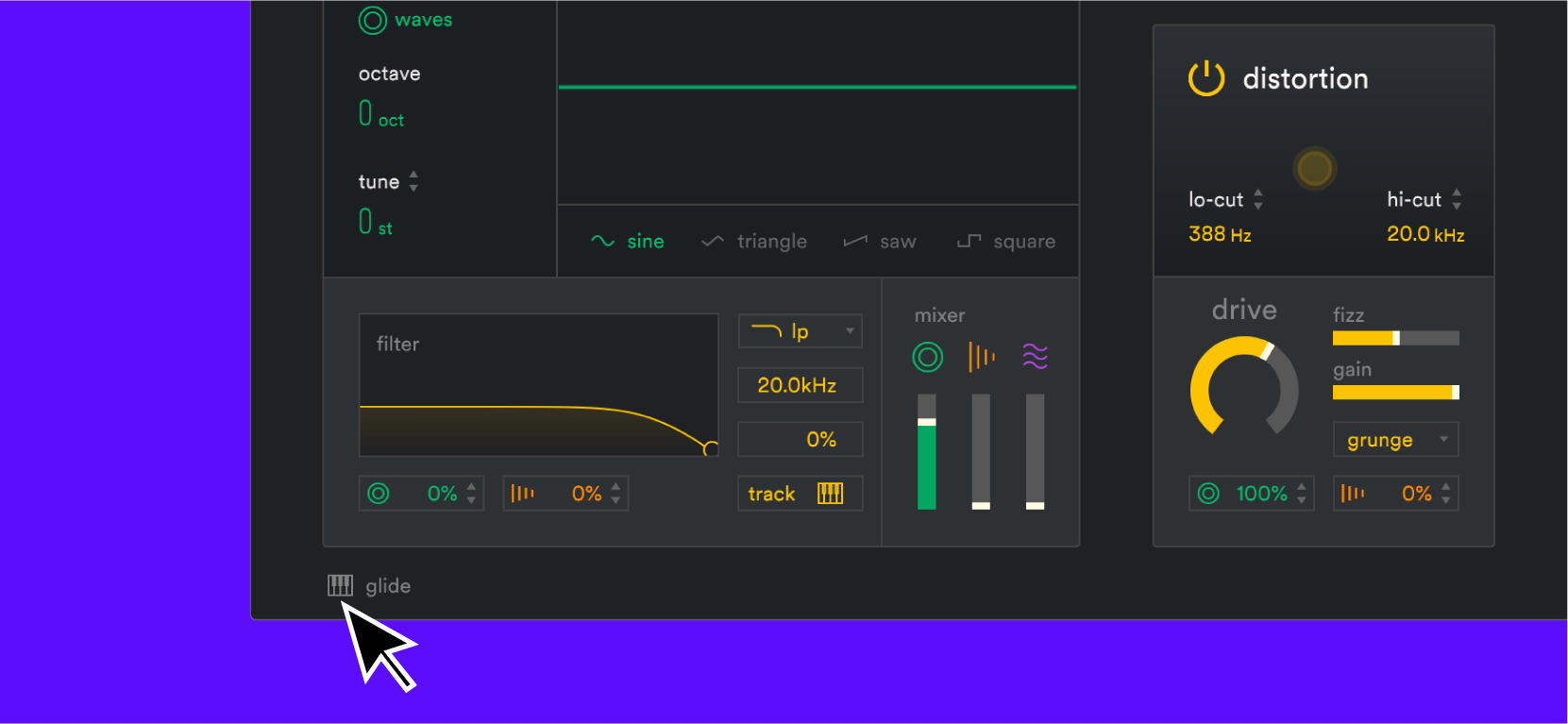 3. Click on Legato. Now you'll get a smooth glide between your overlapping notes.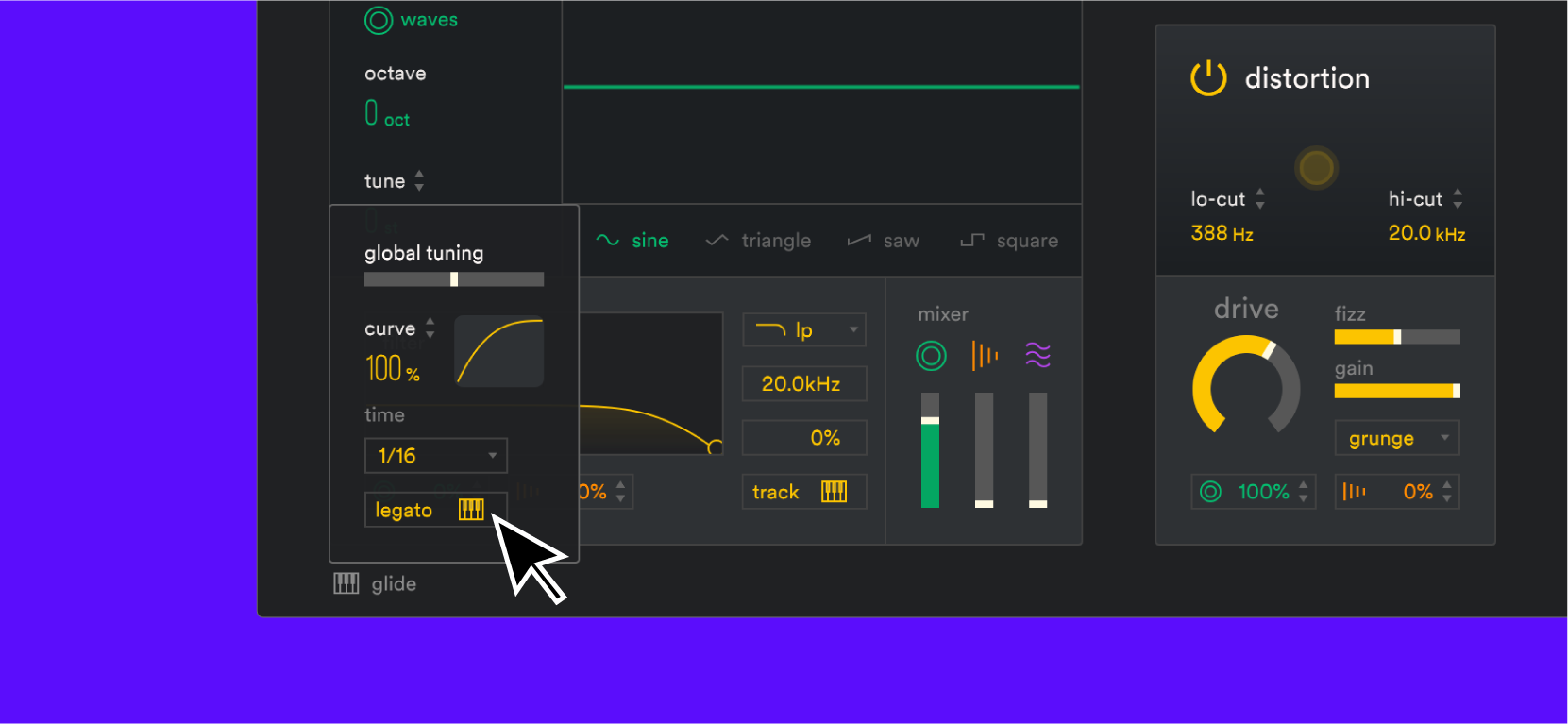 4. Above the Legato button, you can adjust the Time of the glide. This setting controls how long the glide takes; 1/16 means that it will take a sixteenth of a bar to glide from one note to the next.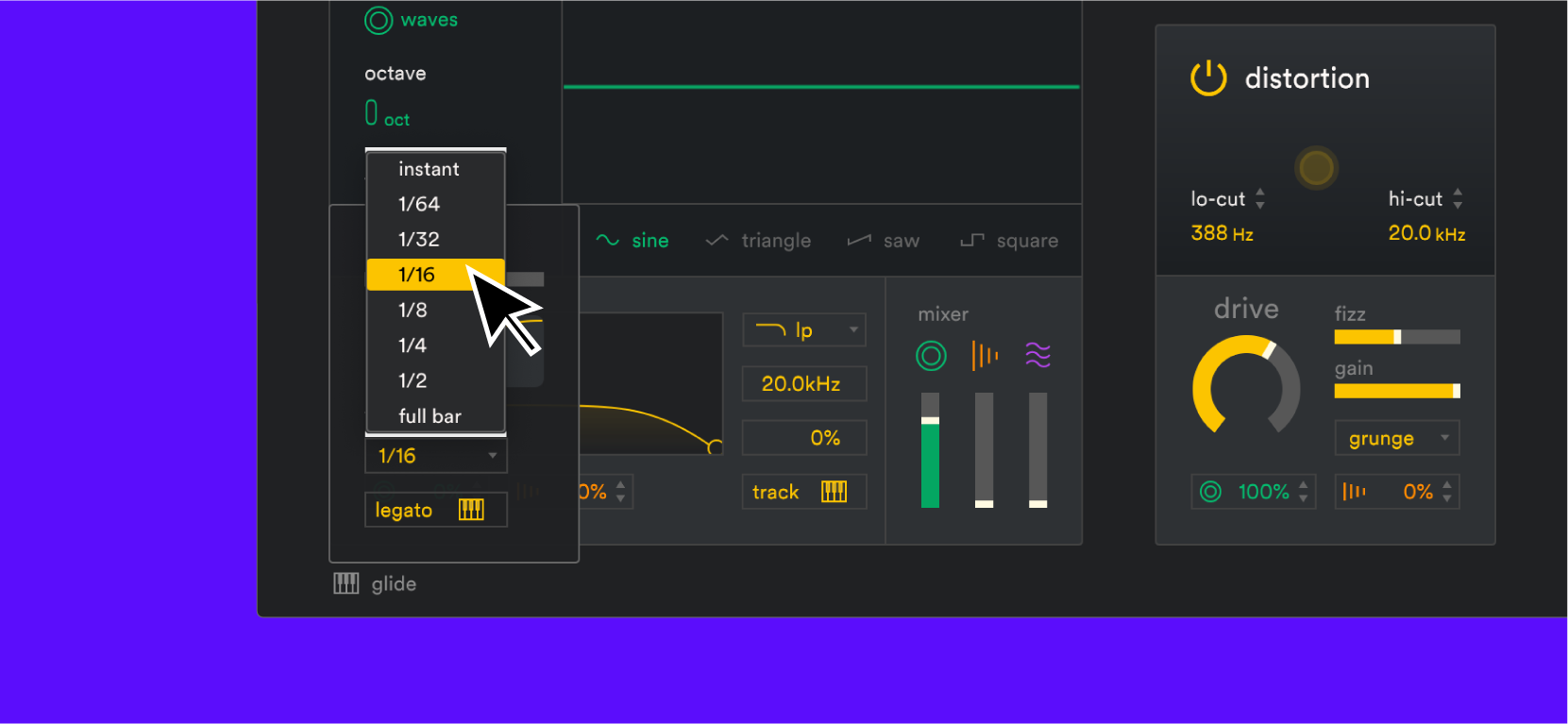 5. You can further customize the sound of your glide by adjusting the Curve and tuning.