1. Login to your FAW account and click the Downloads tab.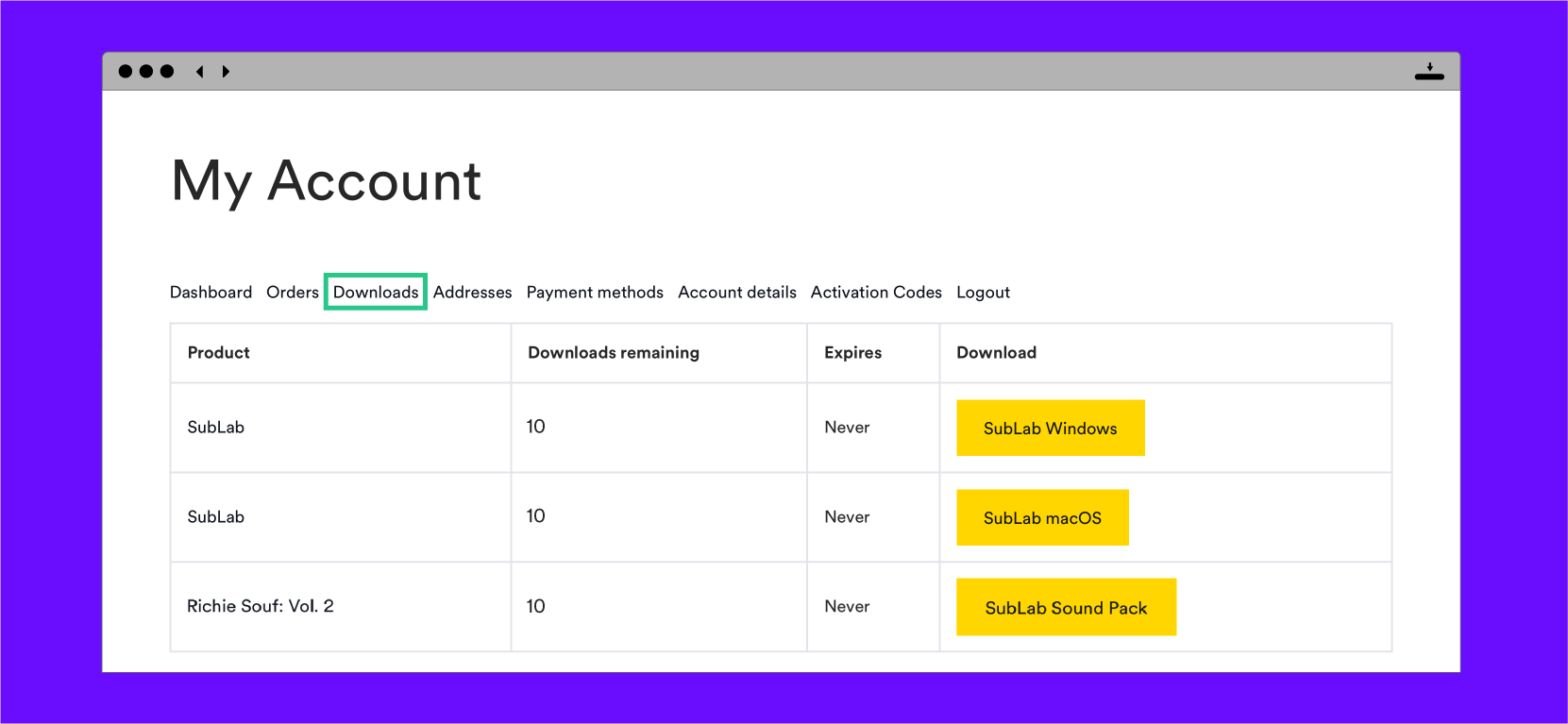 2. Click to download your Sound Pack and drag the folder out onto your Desktop. After installation is complete you can delete this folder.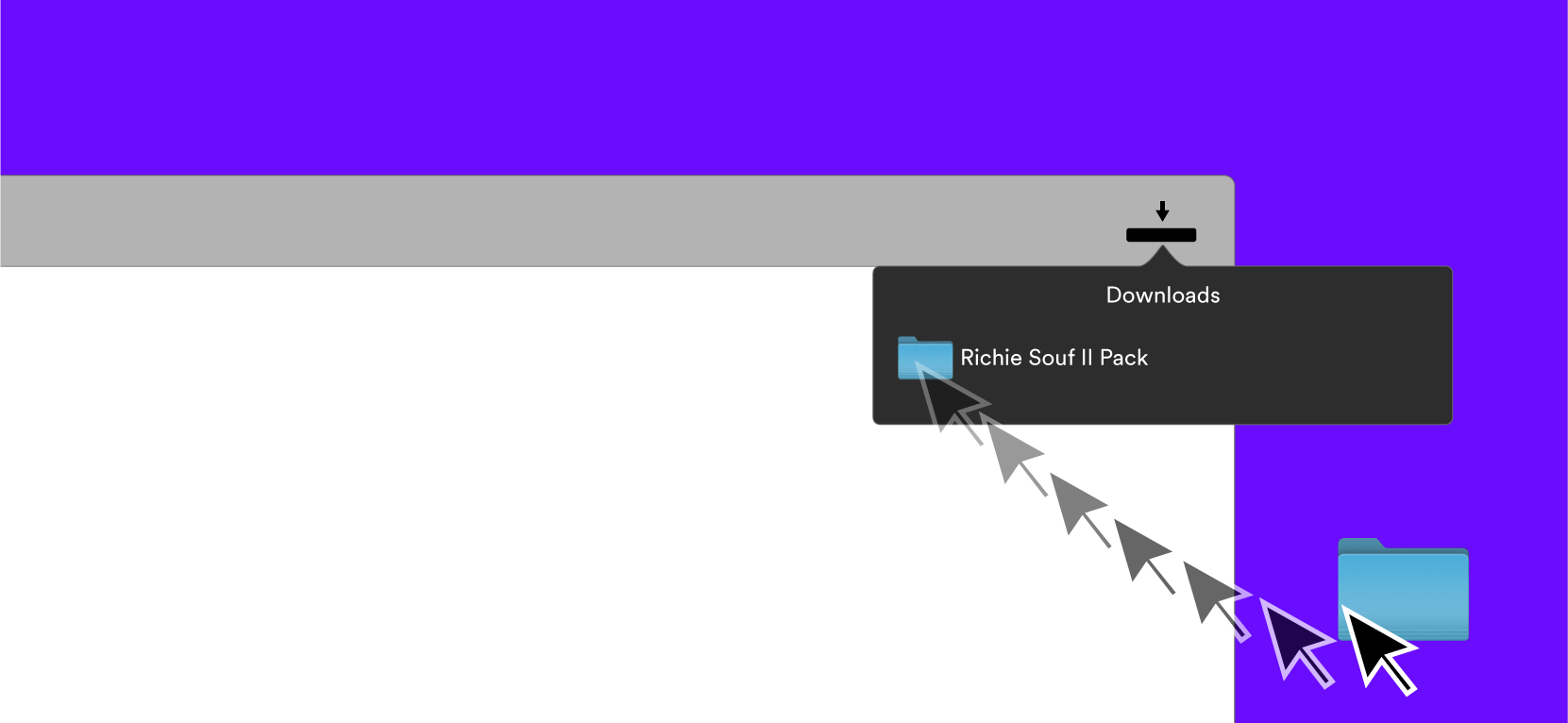 4. Launch SubLab and click to expand the Preset Browser. Click the Import icon.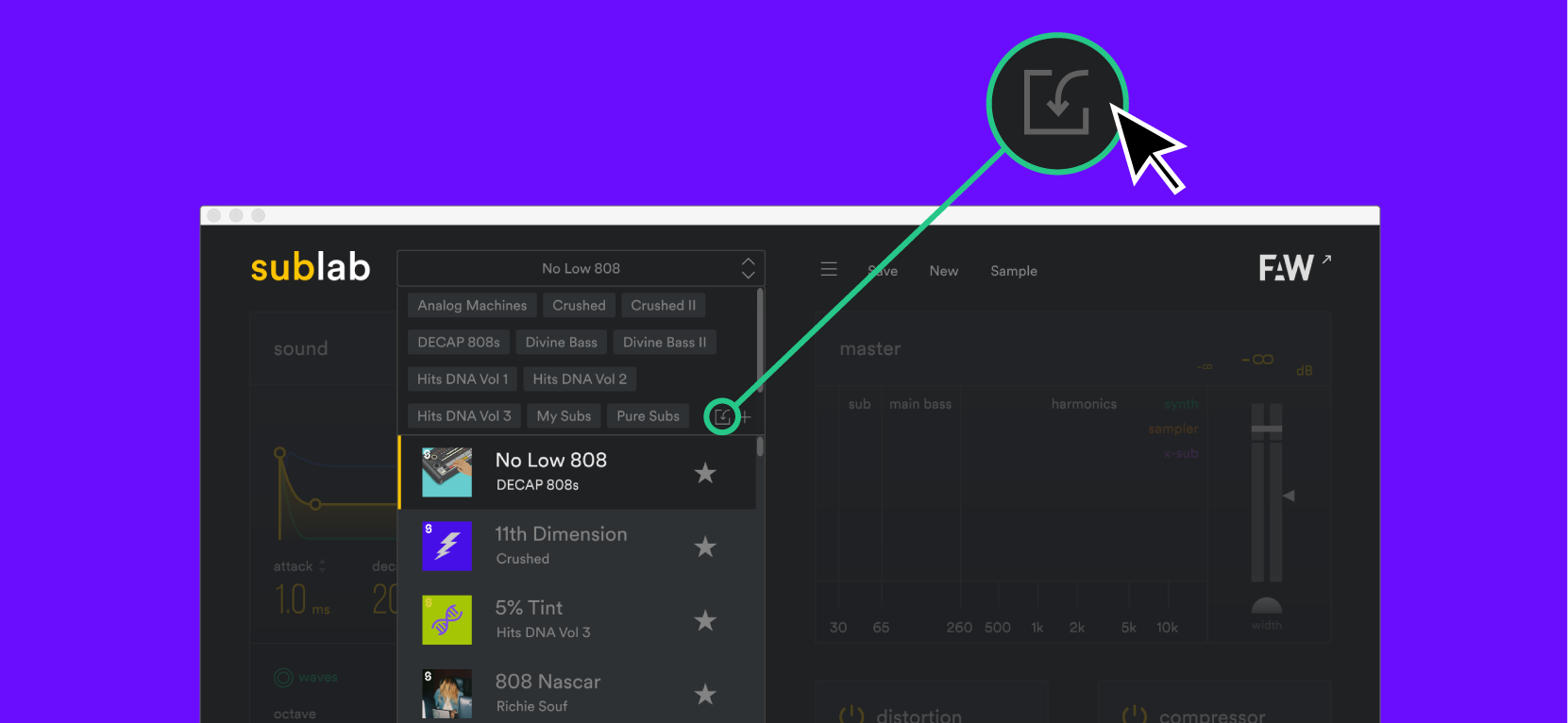 5. Select the .subpack file that you want to import.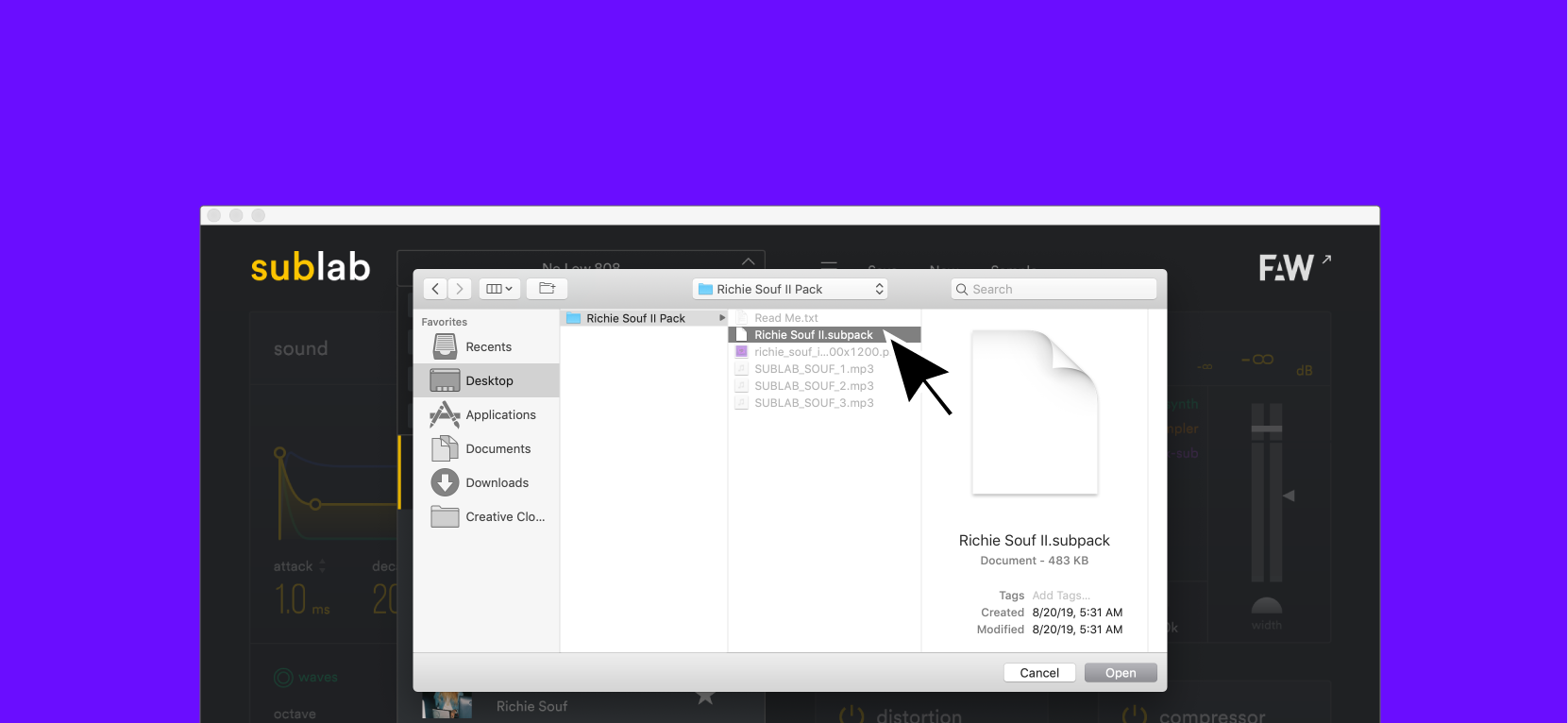 7. Success! Now your new Bass Pack is ready to go.